SATISFIED CUSTOMERS WRITE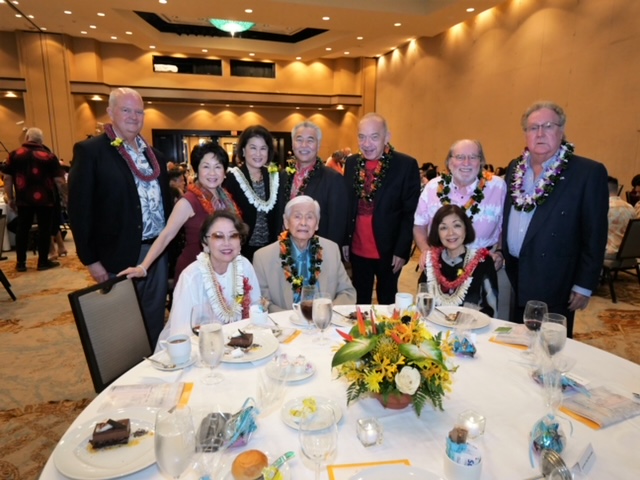 Four administrations represented in one place.
Thank you so much for your gracious hospitality and your extraordinary VIP handling of the Ariyoshi's transportation to and from the Travel Industry Management Legacy Dinner at the beautiful and exciting Sheraton Waikiki.
The Governor and Madame had many many smiles throughout the evening.
I know that they were thrilled to be there and they had a good time. You and your Lieutenant Christine played a major role in making our elder state icons safe and happy with your care and generosity.
Thank you so very much.
Noel Trainor, TRAINOR CONSULTING
---
My salute Hawaii's Oldest Transportation Legacy: Charley's Taxi
Let us pay tribute to the timeless legacy of Hawaii's most enduring transportation company. My journey with Charley's Taxi began in the vibrant 1960s, and since then, my unwavering loyalty and patronage have been dedicated to this remarkable establishment. What distinguishes Charley's Taxi and solidifies its place in my heart? … Once escaping from Hotel Straub at 2:30 in the morning Charley's was right down there in the driveway, picking me up and making a stop at Jack in the box for a much-needed burger against all medical advice.
First and foremost, the immaculate cleanliness that permeates each vehicle hints at the owner's meticulous nature. A driver once shared with us that the guiding force behind Charley's Taxi is a fastidious Japanese lady. This dedication to maintain an impeccable fleet resonates deeply with me, mirroring the pride that Hawaiians take in their environment.
Charley's Taxi holds a special place in the annals of Hawaii's history, much like the iconic Iolani Palace or the majestic Diamond Head. It is an institution that has witnessed the unfolding of the state's story and played a part in the lives of its residents and visitors alike.
My favorite tale of a dear friend, a valiant US Marine and a captain during the fateful events of December. Amidst the chaos that ensued after the Japanese struck Pearl Harbor, he found himself in Waikiki. Quick thinking led him to hail a Charley's Taxi, steered by an unwavering and brave driver. Their journey brought them to the heart of the devastation, arriving even before the second wave of attacks. This brave Marine held the command of the Marine Detachment on the revered USS Arizona battleship, and tragically, he lost 73 of his comrades when the Arizona was mercilessly targeted.
Whenever he recounts this harrowing chapter of history, the memory of Charley's Taxi remains entwined with his narrative. The very mention of the taxi service evokes the powerful emotions of that moment, when he and his stalwart driver raced against time and darkness to the site of the attack. This story is perpetuated at the hollowed grounds of the United States Marine Corps Memorial, an enduring tribute to the valor displayed by those who faced the unthinkable at Pearl Harbor.
In commemorating Charley's Taxi, we also commemorate the resilience, camaraderie, and unwavering spirit that define the Hawaiian way of life. This legacy shall forever endure, an emblem of both a remarkable transportation company and the indomitable soul of Hawaii itself.
Patrick T. Brent
---
"For over ten years, Charley's Taxi has played a vital role in providing our agency with the necessary transportation to help visitors in crisis. Charley's Taxi has donated countless complimentary rides and we are extremely grateful for their support. Charley's Taxi is there when visitors need a ride after becoming stranded by the side of the road following the theft of their vehicle, when a medical or bereavement emergency requires a last-minute change in plans and when they need to get to the airport, hospital, cruise ship, mortuary or other destination. Charley's Taxi graciously accommodates special requests, including assigning foreign language speaking drivers and providing handicap-access vehicles. Thanks to their courteous service, instead of leaving with a negative feeling about Hawaii, visitors go home with a positive experience.
We cannot thank Dale Evans and Charley's Taxi enough for their wonderful support throughout the years. We are truly grateful for their commitment to sharing the Aloha Spirit with our visitors and being a major part of the tourism industry."
– Jessica Lani Rich, Visitor Aloha Society of Hawaii
Read Ms. Rich's January 13, 2023 letter of thanks (PDF) for our assistance with an emergency hotel evacuation.
Here's the MidWeek article to which Ms. Rich refers (PDF version).
---
In all my travels around the world I have not seen a taxi company as dedicated to safety and service as Charley's Taxi in Honolulu. In addition to a high-tech dispatching system, all taxis are equipped with cameras that do more than capture incidents. These cameras actually help safety managers coach drivers to be safer and can even be used to guide drivers in practice sessions on a state-of-the-art driving simulator.
–Juergen Steinmetz, TravelNewsGroup
---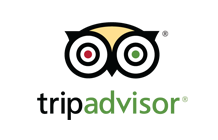 Pre-Booked via phone. Simply provide flight details and number of passenger/bags and hotel location.
Flat Rate of $29.00USD for the VEHICLE, in our case, 2 adults with bags.
No need to provide credit card data in advance. Pay upon completion of ride.
Arrived at airport, secured baggage, called Charley's Taxi dispatcher. Instructed to go outside near baggage claim, look for Taxi # …, should be there in 10 minutes. Within 5 minutes, taxi arrived, we were loaded up and enroute directly to hotel! Paid with credit card upon arrival.
For departure, I confirmed the evening prior, the next day we went to our hotel taxi area 10 minutes early, and found our driver already waiting for us! Vehicles are late model, clean, and drivers are well groomed and professional. Way to Go, Charley's!
– TripAdvisor User
---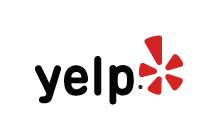 After researching all options here are the reasons why I chose Charley's Taxi before departing for our 7-day vacation:
1. They have a booking app. It's easy to use and estimates the fare pretty accurately. It also allows you to track your taxi, sends you update notifications, and gives you the taxi number.
2. The price to and from my Waikiki hotel to various destinations was affordable.
So my family of 8 arrives in Waikiki and first night we need a taxi to the Diamond Head Luau. Ordered through the app and the taxi arrives within minutes. However, half the family can't seem to understand the concept of being ready to leave. The taxi waited 10 min for the stragglers to arrive in the lobby. By this time I'm upset imagining the rate increasing every minute. The Taxi driver remained patient and chatted with my father for a bit. WELL we all finally get in the Taxi and to my surprise that was when the driver started the clock! Now I'm impressed by the ethics of this man. We get there in record time, the price in the app was spot on accurate, we tip him, and now everyone is happy.
Lesson – Only order the taxi after everyone is standing in the lobby/designated pick-up spot.
Well I ordered a taxi 7 more times during our trip and got 6 different drivers. Everyone was very professional, fairly friendly, courteous, and helpful. A few where really chatty and shared with us knowledge about the island and places to visit.
At some point we decided to hike Diamond Head. When the taxi driver dropped us off he mentioned that it may be difficult to get a taxi back through them because it would be very busy around 11:00 am because of check-out and airport transfer and such. He suggested we use one of the cab company's that remain parked next to the bus drop-off. He also said only choose a cab whose rate was about $15-$17 because anything more was excessive for a trip back our hotel. Sooo after walking down the cab line and 3 cab company's later we chose the one who quoted us $15 and charged us $15.25.
Needless to say I had a very positive experience with the company so far and will continue to use them and recommend them in the future.
– Yelp User
---
Even though I'm working 3 jobs and a family member is going into surgery today, I always believe you need to make time to say your "sorry's" and "thank you's" because no matter how busy you are, it's that important.
Most of my thank you's & sorry's are verbal or via a short note, and it's rare that I have time to write & send letters. I've done so only twice in my 50+ year old life – once for someone at Shell and once for someone at Apple.
Every once and awhile you have the great fortune to run across someone who provided you exceptional customer service in a time of great need. I work for a national company that employs over 200,000 dedicated people and we strive for excellent customer service. Our company culture deems it highly important to identify exceptional employees and cultivate those rising stars. I immediately recognize "wow" customer service because it's actually pretty rare and thus stands out very clearly when you encounter it.
Angelo Abellada drives one of your WAV's. He provided an exceptional customer experience to my family yesterday. He went above and beyond what our family expected. You immediately recognize it's not something that can be taught — Angelo has an innate characteristic to be…
— very caring (especially since it's usually a person/family in a vulnerable position needing his services)
— very careful about safety (detail oriented and focused about the straps in the van & loading my dad into he van)
— an organized planner (he came early, didn't mind waiting until the appointed time while dad went to the toilet; he also told me texting is better than calling in case he was on the road when I needed him)
— very responsive/accessible (he responded to my texts right away and kept in touch w/ me every step of the way for the pick up afterwards),
— and extremely personable and professional!
The overall experience was fantastic. The amazing thing is that nothing was fake, you could tell that's genuinely the type of person Angelo is.
I just met him, but treated me like you would want someone to treat your family members. I know I wasn't a special or known customer because we just met, but he sure made me feel that way.
I want to thank Angelo and let others know of this very special employee that you have the good fortune to have working for you. We'd love to steal him for our company, but he's already doing great work where he is now. I will definitely being referring my friends and co-workers to him.
Before yesterday I had no idea wheelchair accessible vans services existed and had never used Charley's services before. Now I'm a loyal customer of Angelo's and through him, your company.
Many thanks,
Lauren
---
Overall I think Charley's is the best, highest quality, and most high-class transportation provider in North America. Your driver quality, vehicle cleanliness, reliability, are all better than every one of our other customers in the US and Canada.
– Michael Ruby, Mobile Technologies International
---
"We would all like to send our sincere thanks to you for giving us a great, grand & quick tour of Honolulu in the very short time frame we had before departing to San Francisco. Your knowledge and commentary was superb – also the fact you had cricket experience certainly impressed my friend and we all enjoyed the repartee between the two of you. The frequent stops for photo ops was great and gave us a more detailed general view of Honolulu as well as the visit to the Memorial for Pearl Harbor.
Our best wishes to you and your family and also to everyone at Charley's Taxi for a memorable visit."
– John V.
---
"I took a taxi to UH for a presentation to the TIM School Criminal Justice class. After getting there and reviewing my notes I realized that I had misplaced or lost my cell phone. I immediately called Charley's and asked them to check the taxi that had dropped me off. I also told the Dispatcher that I would call her back after my speech. I got a ride home and I was praying that I forgot my phone in the house. No luck, so I called Charley's and the Dispatcher said the driver brought the phone to the office. A driver brought it to me at home, which gave me great relief! Thank you for your lost and found program!"
– Lani Bjork
---
I just wanted to take a minute and thank you for the excellent service that your team provided on my trip to Honolulu. I have traveled around the world and have not had as pleasant experience as I had this past week. The directions your dispatcher gave to locate the cab at the airport were easy to follow. The ride from the airport with Susie was a pleasure after a long day flying in from the east coast.
I unfortunately did not get the name of the driver who picked me up at the Hilton Waikiki yesterday, but that ride was equally enjoyable. We had a great discussion on how he ended up in Hawaii and before I knew it, we were at the airport. I don't know when I will be back to Hawaii, but Charley's will be the only company I will be calling for taxi service. Thank you again for the great service.
– K. Turner
---
"The driver who got me from point A to point B couldn't have been more awesome! He was kind, polite and a great conversationalist!"
– Tiffani Sargent, Waikiki
---
"Every Holiday Season my fianceé and I enjoy making ALL the festivities and dinner parties with our friends and clients without driving. We depend on Charley's to pick us up and take us home and the service has been excellent for as long as I can remember. Thanks for helping us enjoy each season to its fullest, safely. Keep up the good work! Aloha"
– H. Griffith
---
"Being from an outer island, I really dreaded the thought of renting a car and driving on O´ahu. It was my good fortune to have met [driver] John Metar on my first trip! He is such a fine person with a real feeling for serving people in the old Aloha style. He has always been on time, pleasant, courteous and helpful beyond his job description! I think your company is blessed to have such a fine person to represent you. Thank you for being there for me John – and Charley's. Aloha"
– Toby Rogooff, proprietress, Calasa Service, Kula, Maui
---
"Mahalo to Charley's Taxi and Limousine for returning my cell phone. Please thank all the staff that were involved and especially the considerate individual who took the time to bubble-wrap it! It arrived in perfect shape! Thanks again."
– John M. Ladd
---
"Left my car a little bit into the tow away time, went back to move it, saw it leaving attached to a tow truck. Found a phone, called and found where it had gone, called a cab and went to the place. Learned they only take cash $85! Who carries that much cash?? And by then, banks closed. I do not use ATMs and have no PIN #s. Another cab picked me up, listened to the tale of woe very sympathetically, took me to a distant supermarket with a bank branch still open. While I was getting cash, he wandered off and came back with groceries. He handed me a slice of custard pie and bottle of Sprite "to make you feel better"! Now, how sweet is that??!! I nearly wept.
When I got the car, it had a ticket on it for $70. I did not care because I felt much better, full of custard pie. That darling man goes by the name of TV, is from Niue and drives for Charley's. He has a very bright shiny halo. Best"
– Mimi Forsyth